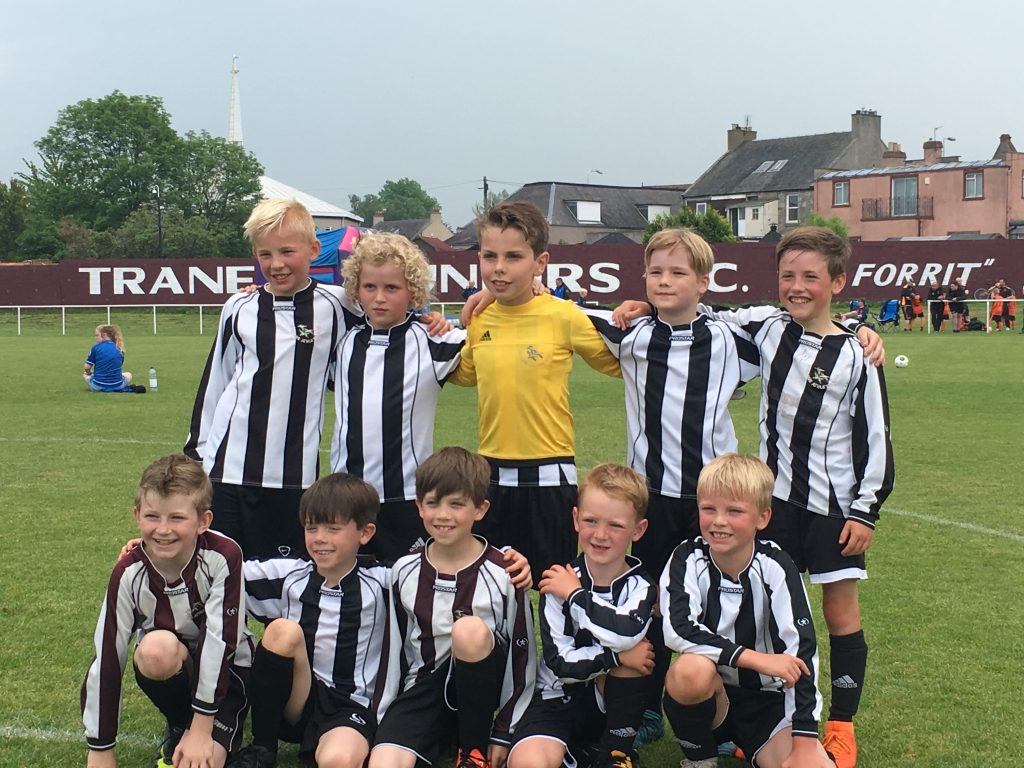 Well done to the 2009 squad today who won all their games in the Tranent Football Festival today.  The style of play was really encouraging with plenty of good passages of play and lots of passing and moving; a real team effort.
In goal Rory kept a clean sheet in the final game against Longniddry and made some fantastic saves.  Harris, Fred and Ollie S were strong in defence and Jack made some strong runs with the ball.  In the second game against Tranent, Josh scored a cracker with his left and Milo and Ollie H both made some lovely runs down the right wing, getting past defenders and crossing into the box.  On the left Kyle and Craig (we wont mention the Rabonas!) also made a real impact.  And talking of impact, whilst Real have Bale, our own Callum scored a few in the last 10 minutes.
Well done to the team.  It has to be said well done to the Tranent organisers who put on a well run festival, on a brilliant playing surface.